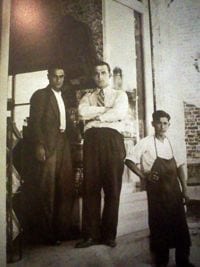 Papaparaskeva confectionary first established on1926 by Mr. George Papaparaskeva and is the one that made Xanthi's  sweets  well known all over the country. With his 80 years presence in the city of Xanthi is considered to be the best ambassador of this kind of pastry in Greece and Abroad. The main concern is the quality of raw material and the use of traditional methods of production. The spirit that conditions its long operation is the match of these diachronic values and continuous creativity. In order to assure the production of high qualitative confectionary modern methods of guarantee and certification are applied as European and National directives impose(ISO 22000:2005)
The establisher of this patisserie is George Papaparaskeva who as refugee from the Eastern Thrace (40 churches) came in Xanthi in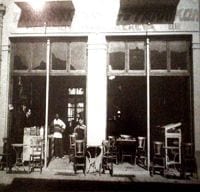 1922, knowing the profession of Confectioner, since he had worked in many Confectioneries back home. After certain peregrinations in Confectioneries of Xanthi and after he was adapted in the new data caused by refugee he opened in 1926 his own Confectionery and began preparing him sweets that he had learned. Papaparaskeva was a restless spirit, working and exploring. He made continuous efforts for new products with most excellent quality. He is first that established in 1930 kargioka (Anomalo ktl.) in Xanthi and so in all Greece, after it improved its quality using pure materials. The recipe of chocolate is exclusively his own inspiration.  Also he was the one who presented Saragli as sweet in Confectioneries and it was established Pan-Hellenic.  Since then Saragli was a handmade sweet and was not sold in Confectioneries.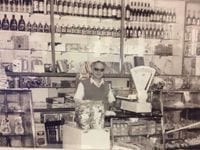 Then, after the death of G. Papaparaskeva undertook the second generation with Stelio Arseni as the confectioner and person in charge in the administration and sales Dimitrios Papagjannopoulo that helped in the development of the enterprise and the increase of production maintaining the quality of products following faithfully the tradition. Today has undertaken henceforth the Third generation after their children have entered also actively in the enterprise, utilizing the new buildings and the specialised staff with the long-lasting experience.  The most excellent collaboration between them as well as the insistence in the maintenance of tradition and quality constitutes the secrets of the successful progress of enterprise. The products are certain and also are prepared with the traditional recipes that were bequeathed by Papaparaskeva's himself, while the new generation enriches the production with new sweets always based on the same philosophy.
The manufacture has been transported two years ago in new buildings in Petroxori of Xanthi in an extent of 5000 m2 with buildings 1200 m2 and modern mechanical equipment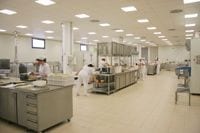 that follows the models of European Union. The arrangement of the new place and the supply of mechanical equipment were programmed so as to exist the possibility of increasing the capacity, reducing the cost of production, increasing the productivity and protecting the environment. The traditional sweets that have made well known the confectionery Papaparaskeva and Xanthi are the famous karioka and saragli and other chocolate sweets as nougat, pouro, anomalo and kourampie. Also it prepares other traditional sweets as baklava, kantaifi, ekmek kantaisi, badem esme, amygdalota, kormo with fresh butter cream, sokolatina kai more and more sweet delicacies!